ARTxFM MURAL OPPORTUNITY:
Call for Portfolios
Deadline: January 3, 2018
***CLICK HERE TO APPLY***

WELCOME TO ARTxFM!!!!
WXOX 97.1 FM is a noncommercial radio station dedicated to providing artists and community members access to the airwaves for free and creative use.

ARTxFM in conjunction with LVA is pleased to announce an exciting opportunity for a local artist to PAINT A MURAL on the exterior of our studio building! The selected artist will receive $4000 and community assistance for the implementation of this project. Portfolios due January 3rd!

***CLICK HERE TO APPLY***

For the first time ever, ARTxFM merchandise is now available online!!! T-shirts, Hoodies, Hats and more . . . WXOX Swag makes great holiday gifts! Plus, they help support the nonprofit operations of ART FM -- keeping our unique programming creative and commercial free.

To celebrate our new online store, ART FM is currently waiving all shipping fees for station listeners. Bonus stickers and surprise swag will be included with every purchase. So don't delay! Order your XOX Station Swag today!

CLICK HERE TO SHOP XOX

During our regular daily broadcast, our station sounds different throughout the day and changes over the week. ARTxFM DJs are full of surprises and you never know what you might hear!

Online listeners can use the player button located in the upper-left of this website or through our free mobil app for Andriod and I-Phone.

Archived recordings can be found by searching ARTxFM or your favorite program title in MIXCLOUD.

Give us a call with your request, dedications, and birthday shout outs, WE HAVE A REQUEST LINE!!! 502.568.4969 or 502.LOV.4XOX

If you enjoy the programming you hear daily on WXOX, we invite you to become a member of ART FM! CLICK HERE to learn more about supporting the station you love!


&nbsp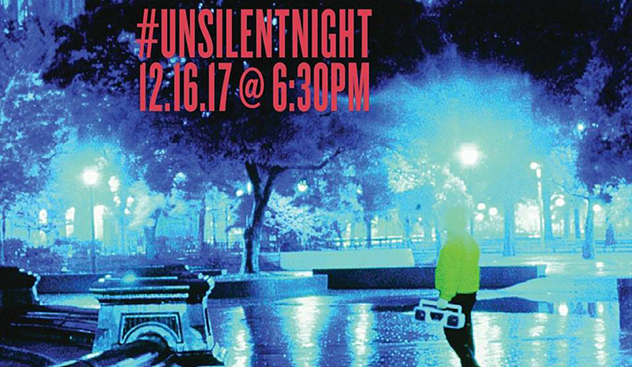 Phil Kline's UnSilent Night is a free, outdoor participatory sound sculpture. The composition is created when many individuals of all ages simultaneously play one of four tracks on mobile devices played through a roving swarm of speakers carried through city streets. We invite you to meet us at 6:30 PM on Saturday December 16 at the Kentucky Center for the Performing Arts for this year's installation of Unsilent Night Louisville. Caroling for the electronic age, this is a unique holiday event everyone will remember!

CLICK HERE TO LEARN MORE ABOUT UNSILENT NIGHT LOUISVILLE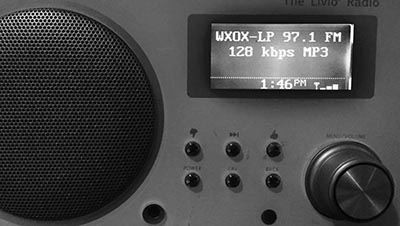 GET EDUCATED ABOUT NET NEUTRALITY

LISTEN TO ARTxFM's SPECIAL PROGRAM HERE

This December, the FCC Comissoners -- lead by Trump appointee Ajit Pai-- will be considering a reversal of a previous FCC decision that the Internet is a telecommunications service essential to the public need and should be regulated using Title 2 of the 1996 Communications Act. Such a reversal would allow the Internet to function as private information system in which wealthy corporations could pay for increased speed and visibility. Individual voices and small nonprofits such as ART FM would be lost in a deep and distant cyber vortex.

TAKE ACTION FOR NET NEUTRALITY:
Contact your Representatives on the Congressional Hotline: 202.224.3121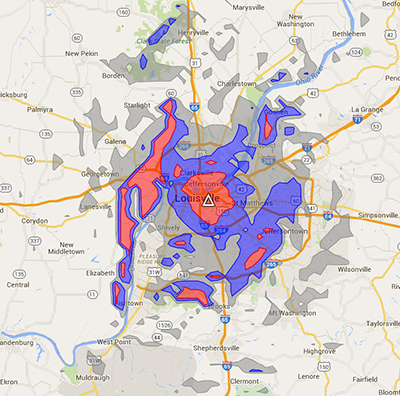 ARTXxFM covers the world with waves of experimental sound. The programming on ARTxFM is locally produced and the shows range from classical to punk rock from hip hop to country. The schedule is as diverse as the volunteer DJs who bring it to life.

In addition to great daily programming, ARTxFM also provides live coverage of the regions most interesting musical performances and creative events. Please check our PROGRAM GUIDE and DJ SCHEDULE to discover the wealth of interesting material offered here on ARTxFM.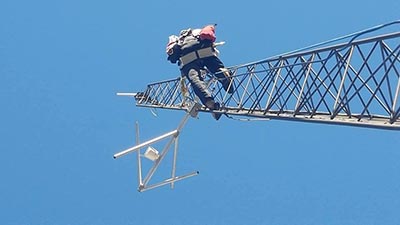 DONATE YOUR CAR TO ART FM!!!


Programing Support from