LISTEN

PARTICIPATE

DONATE
AmazonforARTxFM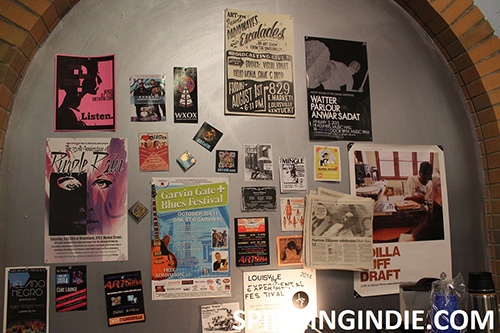 Photograph by Jennifer Waits of Radio Survivor


ARTxFM is a community run, arts-focused radio station. We are based in Louisville, Kentucky but our signal reaches around the globe. Our stream is live 24 hours a day, 7 days a week.

Our programming is 100% local and we have shows that range from classical to punk rock from hip hop to country. The schedule is diverse as the volunteer DJs who bring it to life. Please check our Program Guide and Schedule to discover the wealth of interesting material offered here on ARTxFM. In addition to great daily programming, ARTxFM also provides live coverage of the regions most interesting mucial performances and creative events.

Take a peak inside ARTxFM through this informative article by Jennifer Waits of Radio Survivor: Touring Future LPFM Radio Station ARTxFM in Louisville.

There are now many convenient ways to tune in, no matter where in the world you may roam!

CLICK PLAY on the player button in the upper left-hand corner of this Website to listen on your computer. Mobile users can download our FREE Mobile Apps for Androids and I-Phones which are found by seraching "ARTxFM" in the app store.






Apple TV and I-Tunes both carry ARTxFM in the "Eclectic" Category. The station is also available through the Tune-In radio app. ARTxFM has recently been named a Windows Media Guide Top Station and Critic's Pick. ARTxFM can likewise be found on Soundtap and Radio Free America. If you wish to hear previously aired programming, DJ archives are primarly hosted through Mixcloud. You can find them by searching ARTxFM or the name of the show. However you decide to connect, we feel certain that you will enjoy the unique listening experience that we call ARTxFM.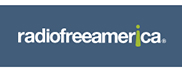 ARTxFM is an all-volunteer, not-for-profit organization. We made our online broadcasting debut at IdeaFestival 2012 and will soon take our spot on Louisville's FM dial. We consider all creative activity art, and all creative thinkers are welcome on ARTxFM. Kentucky Educational Programming did a great job telling our story. You can check it out here:




******************************************************************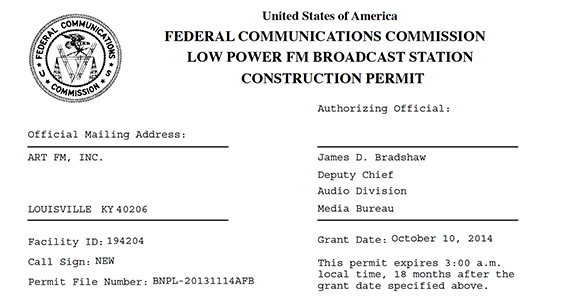 On October 10, 2014 the Federal Communications Commission awarded a Construction Permit to ART FM, Inc. for the development of a new broadcast station. Our assigned frequency is 97.1 FM, our new call letters are WXOX and we will soon be audible over the air in Louisville, Kentucky U.S.A.

As we move toward the FM dial, expect the same great ARTxFM programming now enjoyed online to continue uninterrupted. We are so proud of all of our DJs and have great confidence in each of their unique shows. While we have been impatient for the grant of our FM Permit, we are thankful that the past two years of online broadcasting have provided us with the tools and experience necessary to bring our station confidently into the Big Time.

The attainment of an FM broadcast license is the result of many years of hard work from ARTxFM Staff and Board of Directors. We congratulate them all. It also could not have happened without the help of REC Networks, Common Frequency, and the Prometheus Radio Project - all of whom worked to pass the Local Community Radio Act of 2009 which made this opportunity possible and provided constant support throughout the application process.

ARTxFM would not be possible without our supporters. We are so thankful to everyone who has believed in us throughout this journey and brought us to this historical moment. Thank you and Congratulations. 97.1 FM Louisville. This great accomplishment is yours.


*****************************************************************

BECOME A FOUNDING MEMBER TODAY!!!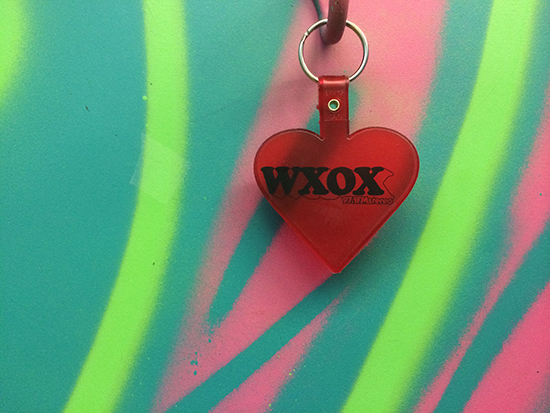 FOUNDING MEMBERSHIP: $ 97.1 +
• WXOX Army Hat
• Founding Member Collectible Pin
• On-Air Recognition
• Name on Website
• Local Business Discounts
• Member Priority at ARTxFM Events
• Recognition on Founder's Plaque
• Founding Member Award at FM Launch


ARTIST MEMBERSHIPS: $ 48.55 1/2 price with an original piece of 2D art


TOWER RAISERS: $ 300 +
• All Founding Member Benefits
• Tower Raiser Collectible Pin
• Name in Annual Publication
• VIP Priority at ARTxFM Events
• Tower Raiser Recognition on Founder's Plaque
• Tower Raiser Award at FM Launch



ANTENNA CLUB: $ 1000 +
• All Founding Member Benefits
• Antenna Club Collectible Pin
• Monthly On-Air Recognition
• Name on Website & Annual Report
• Invitation to Antenna Club Events
• Antenna Club Recognition on Founder's Plaque
• Antenna Club Award at FM Launch




***************************

FREQUENCY CLUB:
Donate via monthly automatic withdraw.
Recieve Frequency Club Pin and Monthy Member Specials.



********************

JOIN WXOX 97.1 FM TODAY!!!

1) REGISTER using the ONLINE MEMBERSHIP FORM.
Write the name, address, and email of the individual you'd like to sponsor in the "Notes" section and we will notify them of gift right away.

2) PAY online via Pay Pal:

donate@artxfm.com

You can also send a check to

ARTxFM
P.O. Box 5103
Louisville, Kentucky 40205

3) WATCH your mail. Your Founding Membership Packet and ARTxFM souvineers will arrive in the post soon!

4) CELEBRATE your role in the development of a new radio station for Louisville, and a new way of listening for the entire world!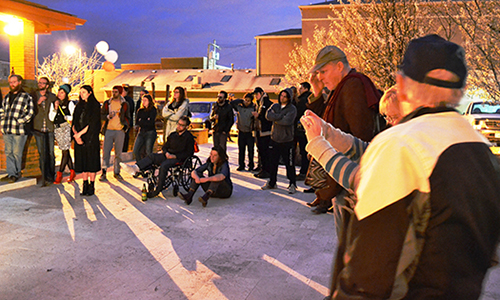 *********************

Stay tuned to ARTxFM for all the latest updates and station happenings. The creative format at ARTxFM facilitates diverse programming that is unlike any station in the world. The DJs are the aritsts, each sculpting their airtime in their own creative way. The result is a station that is reinventing itself every few hours. ARTxFM is a great community project that celebrates the diversity of the human mind and the possibilities of the creative spirit.







ART+FM



ARCHIVES